You already know that in Germany you can have a better training than in Romania, so together with Gabee and Iustin, have decided to go in Germany for a two weeks training camp. We got in Schweinfurt on the 18th of March after a 24h bus ride.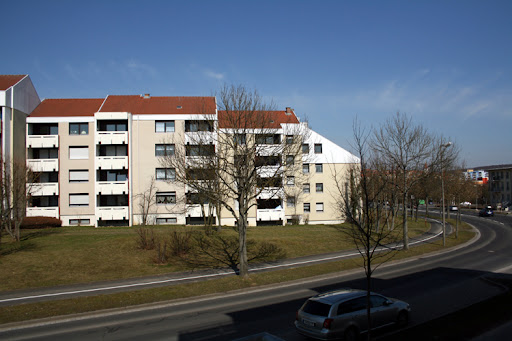 We eat something and after that first thing that we have in mind: trail riding (we have time to sleep when we are older). We got the bikes out of the boxes and get the helmets and we where gone. My Cannondale Taurine was running really good and my legs felt awesome.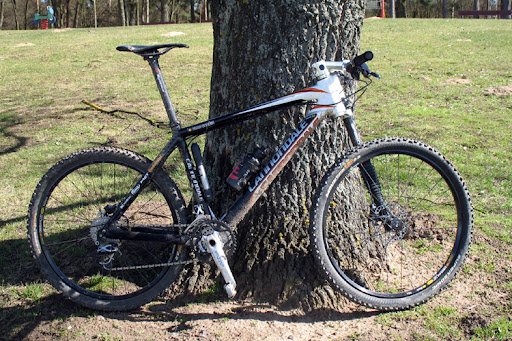 So we had a 3 hours ride near the city. We visited most important spots and had a great time.
The next days we had some great training sessions with Konrad and Andy. Even if it rained a bit, even snowed half of day we had luck and managed to have great rides. Basic traing on the Main River is great. You can ride for hours or if you are ambition to get in Munich.
Also had the chance to taste some traditional food: Munchner Weisswurst with brezzels (may not be so healthy but it's really tasty)
We had a lot of kilometers there and I hope that this camp will help me to improve my training, because my mentality is already changes. Now I can already understand a few different facts related to training, recovering and eating.
Also this year I will ride Sram components and I'll make another changes, but I will not reveal them and hopefully you won't see them before or after the race. I think that all these things will help me to improve my results and all the training will have positive effects for the future. Also I really appreciate the support of my other sponsors and withouth their help I couldn't do this. So I would like to thanks to all the guys from: Cannondale, Maros Sport, Ashima, Continental, Selle Italia, Syntace, Sapim, VDO, Xpedo, 661, DT Swiss, Adidas Eyewear and I guess that if I'll be healty this year I will make them even proud than last year. Also I must say a big thank you to my parents, to Simona, to Gabee for offering me the chance for having this training camp and to everyone that supports me or hates me.
I also have the chance to present you a short movie filmed during the trainings. Hope you enjoy it. When I'll find the time I'll write you more about this amazing training camp, so stay tuned :-)

Also you can see the whole photo gallery RIGHT HERE

Keep on riding,
Vlad