Hello everyone,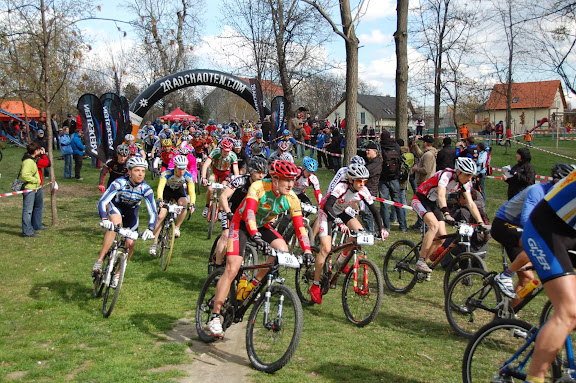 Due to some problems of hibernation on the
Romanian race organizers market me and the rest of my team decided to start the season earlier than usual (but even late regarding
other riders) and go to Vienna
for our first race of the season. I can't talk in the name of my team so I'll talk for myself. My major goal for this race was to get a good final position but also to get in shape for the next races.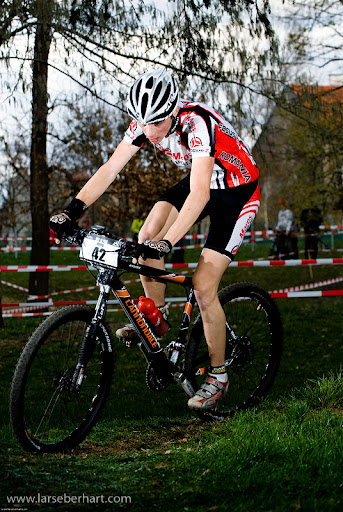 Since I've known we are going to
Austria, country with a lot of good riders, I was thinking that will b
e very very hard. That didn't count it because I was very motivated. When me and my team first saw the park were the rac
e will take park we said:
"That's impossible, they ca
n't make a race here...".
Of course we were wrong. Saturd
ay we got there again and we were stunned. The organizers made an awesome job, making a super technical course. I really like it from the first ride. Even if I was a bit scared to see a lot of good riders, like: Michi Weiss, Gerald Hauer, Thomas Widhalm, Michael Stieglbauer and others that right now I can't remem
ber.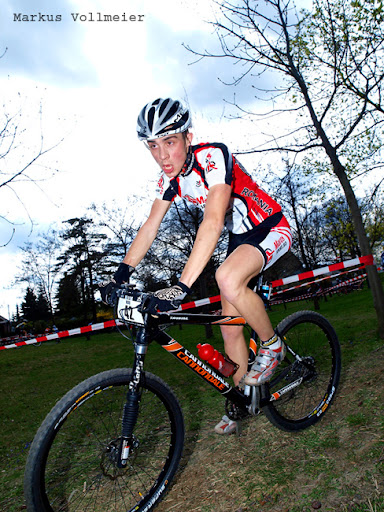 The first start was for the Softeg category and after that was the start for the category that me and my team raced: HERO (All licensed riders). We had to compete for 66min+1 lap. The start was so fast. Very hard I've managed to
get in front. Some riders, get a good start, but after that they were so slow and the didn't let me pass them, so this slowed me too.... However I've managed to pass them
, but also a few riders passed me too. On two corners I've hit a tree with my shoulde
r. My motivation kept me in front of my team mates for the whole race. I've pushed the pedals so hard li
ke for the final sprint. The complete results are here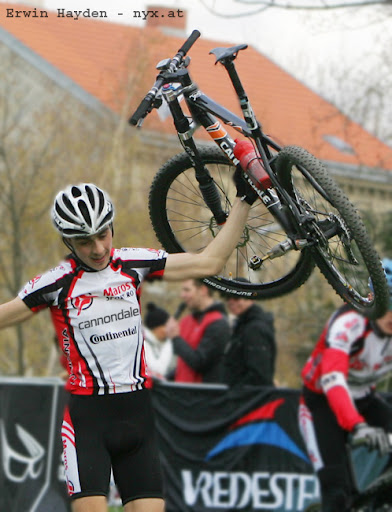 1. Weiss Michi (AUT1981) - ktm-mountainbiker.at

2. Hauer Gerald (AUT1971) - SU MTB Team Cycle Circle

3. Stlieglbauer Michael (GER1981) - 2RadChaoten
...

23.

Sabau Vlad

(ROU1987) - Maros Cannondale

...
25. Radu Tudor (ROU1984)
- Maro
s Sport

26. Miron Elisei (ROU1982) - Maros Sport

...

42. Olar Mihai (ROU1982) - Maros Sport
The final position isn't that great in the end, but I am happy for my progression from the 2007 season.
I would like to say a bik

e tha
nk you for my manager and sponsor Tudor Maros from

Maros Sport for all his help, but I would also like to say a big thank you to my coach Gabee Imling, for putting me in good shape for this race, and I bet also that he will bring me up to podium for the next races

I would like to also to praise my

Cannondale Taurine

, the light weight and the geometry was like an extra gear for me. I had a good grip with my

Continental Speed King tires. The power was better engaged with my X
pedo MF4Titanium pedals, Sidi Shoes and the light but also strong wheels with Sapim CX Ray Spokes pushed me in forward. Everything was fine tuned with Selle Italia SLR Titanium saddle and Syntace P6 seat post and Duraflite bar. The Kool Stop pads offered me really good braking powe
r and modulation, Met helmets the head protection, Sponser the race fuel and VDO managed to keep me informed after the race with my hear rate,
speed and distance dates.
At the end I would like to congratulate the organizers for such a nice race, for all the photographers

(
Erwin Haiden, Thomas Mika,
Lars Eberhart, Sportograf.de and if I've forgot anyone, please mail me and I will complete the list
). Here I have only a few amount of photos. More you will find at this link and as soon as I'll get more photos I will upload them (be sure of that). A short movie filmed with a helmet camera you can find here
Photos from the organizers, w
here you can find me too in 2 photos, you'll see if you click
here
Thank you once again and I'll keep you up
to date.
'till then ride hard
Vlad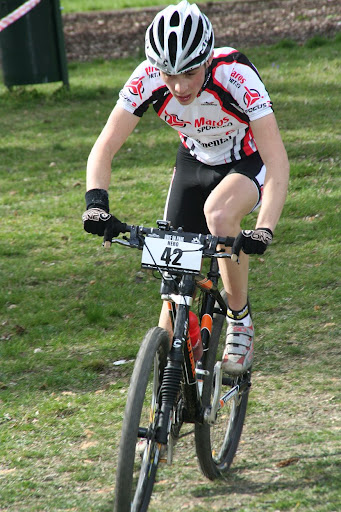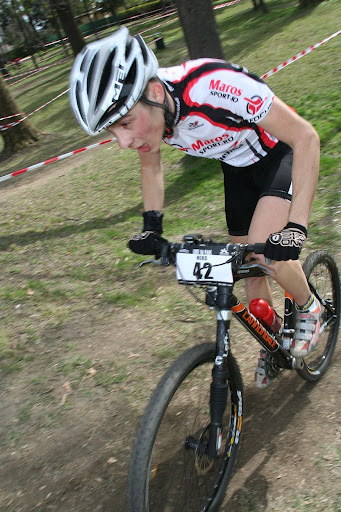 In this photo is Eli (in front), Tudor(in right) and Michi Weiss (behind)



Here is the team (from left): Elisei Miron, Vlad Sabau (me), Tudor Maros, Tudor Radu, Mihai Olar
PS: I'll update this article and the picasa gallery with new photos so stay tuned.