Hi there to all of you,
I promised that I will
write some reviews for some of my bike parts and equipment. I was really busy with training, some medical issues and with the Eurobike so only now I ha
ve found some time to write you more.
So I will start with the frame set
Cannondale Taurine Carbon + Lefty Speed Carbon SL 110 DLR2
For this
season I use the Taurine Carbon frameset. I guess that is normal to star
t with the weight. My frame in L (18,7") size is 1248 grams (headset included - 60 grams and also the seatpost clamp 12 grams). The Lefty is 1224 grams with a 110
mm travel - if you don't know is the lig
htest 110 mm travel fork on Earth (but wait to see the 2009
Cannondale bikes, you will be even more surprised).
Each tube for the frame is optimized for a reason so the shape for it is not just a
design one. You can see the downtube that is oversized and round for the best power
tran
sfer and the toptube is ovalized to improve the climbing and the sprint. From my own experienc
e is the
best choice until now.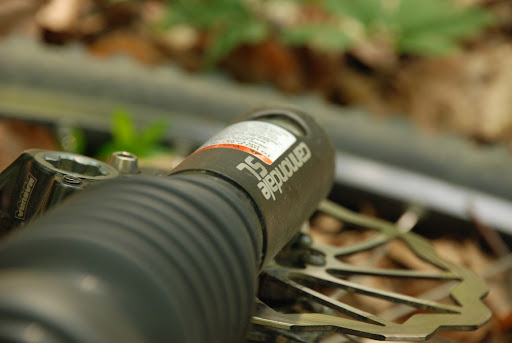 Great bike for climbing, for technical sections on a cross country course, but also re
ally fast even
on longer cour
ses. On the trail it's so easy to control and you gai
n confidence with it so you can push your limits on every escapade.
Rocks? Roots? Small jumps? Lefty doesn't know the meaning for
these words. Is
performing so well that you even don't realize that the
obstacles are there. The carbon structure make it really stiff.

The
rebound
control can be set really easy even during the race. The light weight and the lock out helps to clim
b ea
sier and incre
ases the speed at sprints too. The Lefty is also balanced, stiff, stronger and durable than any other
fork in it's class. If you are
sea
rching for more
stiffness, low
weight you should combine your Lefty and Cannondale frame with a Lefty XC3 SI
Stem. The Sistem Integration (SI)
makes a bike to become one body, not a frame with parts added to it.
But (there is always a "but") if you wanna have a light and fast b
ike, yo
u should search for light, fast and durable tires too, don't you think so? For me the searched stopped at the Continental bike tires.
Continental Speed King Superso
nic 2,3
This is the ultimate marathon tire. Light as a semislick (425 grams at 2,3 supers
onic version) and with grip like for an all around tire this should satisfy every rider. It performs awesome on hard and loose pack, but also o
n wet (not really muddy conditions) even if he has a small rolling r
esistance.


Contin
ental Mountain King Supersonic 2,2
You can rule the mountain only with this tire. It's a great all around tire. A lot of grip
on every condition. From hard pack, loose pack, root
s,
rocks, wet soil, everything. The design of the spiky tread improve the quality of the control on the bike
. If you are a freerider it was designed also
a 2,4 version, but nothing is complete without the 29er version, so the Mountain King really is for
everyone who is searching the perfection.
Race King World Cup 2,2 - Limited Edition
This tire won already a World Championship title and some other World Cup victories. Low profile tread that is not only increasing speed but you can test it an see that is great all arounder.
The control is amazing, but he prefers th
e hard pack. From now you can have your own futuristic Race King tire in a Supersonic or UST version. It's not a problem if you are riding big wheels. A 29 x 2,2 version will be available very soon.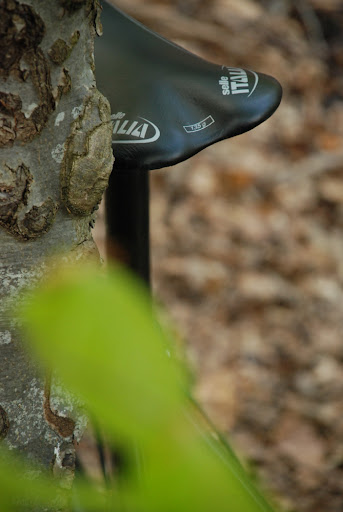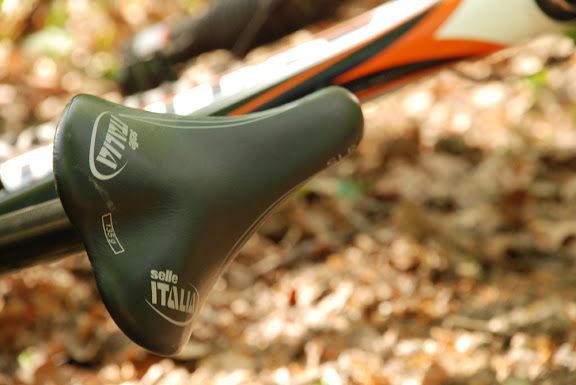 You have a good
bike, but you must have a
comfortable and light
saddle. The correct answer is Selle Italia !
One of the most refined saddles is the

Selle Italia SLR Titanium

. With only

135 grams

is yet light but comfortable and durable. The real leather and the titanium rails increases durability. There is also a Carbon rails SLR sad
dle available, if you would like to sav
e some extra grams. For me was incredible comfortable on long road trainings but also for marathon and cross country races. This is my dream saddle.
If you ride a bike you have to wear a helmet for your protection. Wearing a helmet can save your life and can prevent from serious injuries !
MET
has the supremacy.
The clear expressive lines, the compact and harmonious shapes, and in particular the luminous colors of
MET
products, are classic examples of this rich tradition.
The Stradivarius 199
. Thanks to the use of our ULTIMALITE fibre composite, it was the first PRO Team helmet in the world to weigh less than 200 grams. Put it on and you will forget that you even wear it. Really good vented, perfect fit, this is what a good helmet means ! This helmet is used by the Cannondale-Vredestein Team, Cofidis Team and a lot of other amazing athletes. Soon I will make a review about another Met helmet so stay tuned for more information !
If you wanna get off some grams, you should start whit the wheels, and then you should start to think about the spokes. After that the first name that comes in your mind is
Sapim
.
They have right now the best spokes on the planet ! The
CX RAY
is the best spoke that you can find even if you are using it for road races, triathlon, cross country or downhill. Unbelievably high fatigue test ! more than 3.5 millions revolutions. For best results you should you Sapim Alloy Nipples.
The weight is comparable to the titanium spokes -
278g (64 x 260 mm) so if you are searching for perfection you must stop because the perfection is here.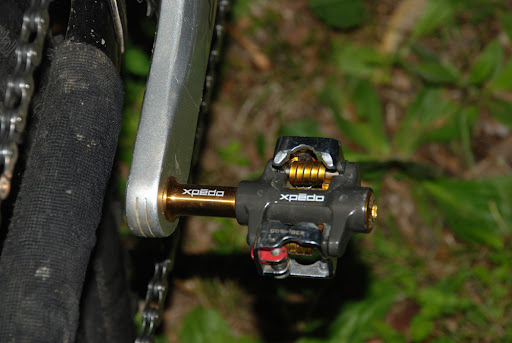 If you want that all the power to be transfered to the wheels you should have some good pedals.
When you race or simply ride on the trails you have to be attached to your bike. The weight is also important, then you must choose
Xpedo
pedals. The mission of
Xpedo
is to develop the finest high performance pedals in the world. The first thing you'll notice about the
Xpedo
line up are the complex castings and intricate machining on these precision components. The
MF4Titanium
is one of the lightest pedals in the world that is resisting for every cross country or marathon race ! At only 230 grams this model is stiff, with a great mud clearance, easy to adjust and to take care of it. Hitting rocks and roots is not a problem. The pedals will last more than you think !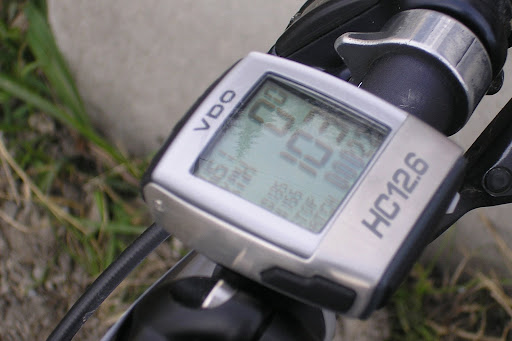 So you got a light, strong, durable and stiff bike, but how fast are you going? how about your hear rate?? Don't know? Well, you should get a
VDO HC12,6
.
It shows you everything you need about the speed, time, distance, selectable heart rate training zones, current hear rate, maximum heart rate.
It has a 5 years warranty, it's water resistant and you can get for it a lot of accessories. This little gadget will certainly improve your training !
For now this is it. I will continue with other products pretty soon I hope and you will find out more. if you have any questions feele free to ask and I will reply you as soon as possible.
Catch you soon. 'till then rock hard !
Vlad